Register Now for Crash Course: Python Scripting for Biochemistry & Molecular Biology (Part 2)
03/20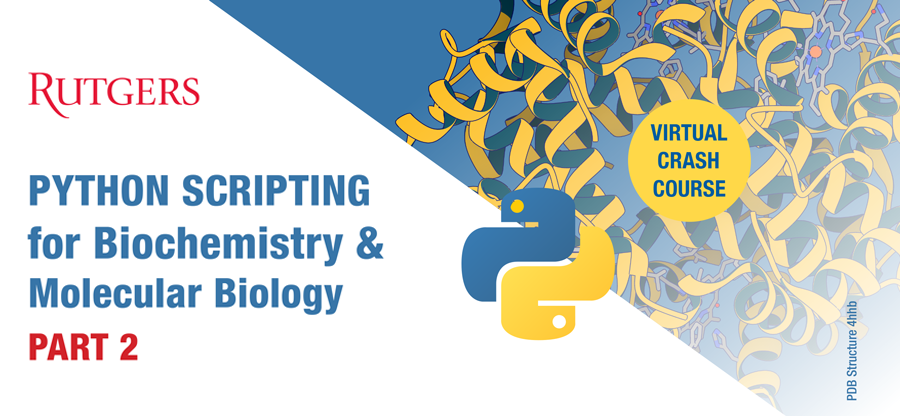 Register now for the April 20 Virtual Crash Course: Python Scripting for Biochemistry & Molecular Biology Part 2
Join the Rutgers Institute for Quantitative Biomedicine for a programming workshop designed to introduce life scientists to the power and flexibility of solving problems with Python. It is designed to move users beyond a plug-and-play approach that is based on spreadsheets and web applications in their teaching and research to writing scripts to parse large collections of data and to perform dynamic calculations. The live-coding workshop is designed to introduce specific coding skills, as well as provide insight into the broader array of open-access resources and libraries that are available for scientific computation.
This course builds on the 2022 workshop that explored python syntax, loops, logic, file parsing, working with multiple files, and molecular visualization using Python in Jupyter notebooks. Participation in the first workshop is not required, but users new to Python or coding are encouraged to review the workshop materials.
Who should attend:
Undergraduate students in any STEM discipline
Graduate students and postdoctoral researchers in life sciences and data collection
Professionals involved in collecting and analyzing data, particularly big data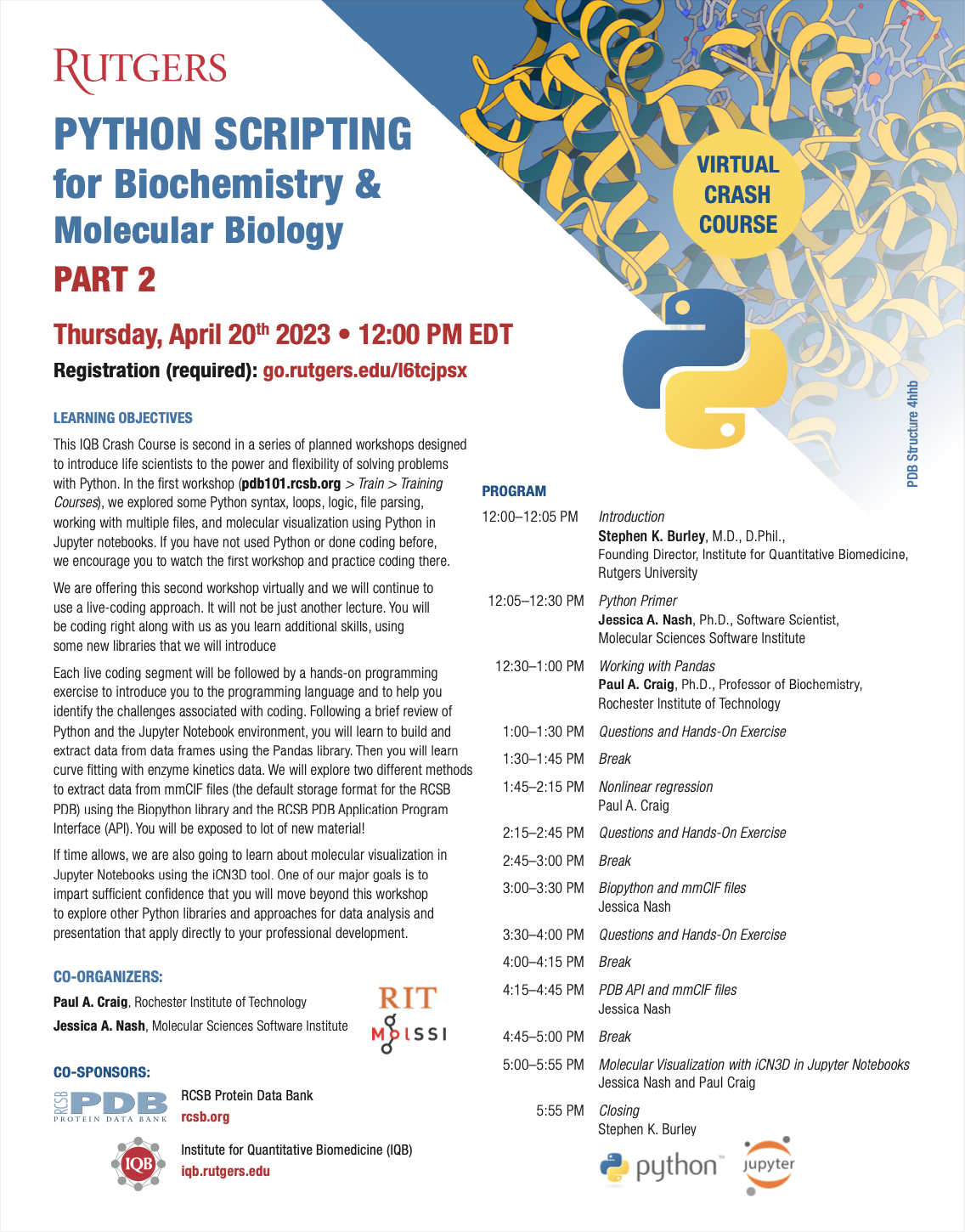 Crash Course: Python Scripting for Biochemistry & Molecular Biology (Part 2)
---
Past news and events have been reported at the RCSB PDB website and past Newsletters.