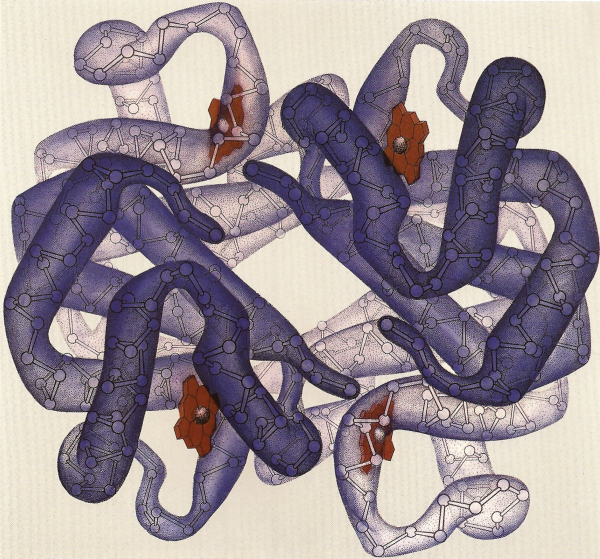 Used with permission from the Howard Hughes Medical Institute (www.hhmi.org). All rights reserved.
Non-commercial Reprint Request
Please complete this form to download a high-resolution image of Hemoglobin from the Geis Digital Archive for non-commercial usage (all fields are required).
Commercial requests should be sent to geisarchives@aol.com, questions about the Geis Archive to archives@hhmi.org.