Exploring Computed Structure Models on RCSB.org
Virtual Crash Course | September 22, 2022
In August 2022, the RCSB PDB enabled access to ~1 million Computed Structure Models (CSMs) from AlphaFoldDB and RoseTTAFold in addition to the ~200,000 experimentally-determined PDB structures on the RCSB.org website. A Virtual Crash Course was held to inform the RCSB.org users how to search, visualize, and analyze CSMs alongside experimentally-determined PDB structures using the custom-developed RCSB PDB tools.
After watching the videos featured in this course, you will be able to:
Understand what is a computed structure model (CSM) and how it differs from an experimental structure (PDB structure)
Use various rcsb.org search tools to find CSMs and PDB structures
Visualize the sequences of models and map them onto 3D structure
Be able to assess the quality of CSMs and PDB structures
Be able to visualize CSMs and PDB structures using web-native graphics viewer MolStar (Mol*)
Click on the image below to play the video.
Exploring Computed Structure Models on RCSB.org - Introduction
Stephen K. Burley
Director, RCSB Protein Data Bank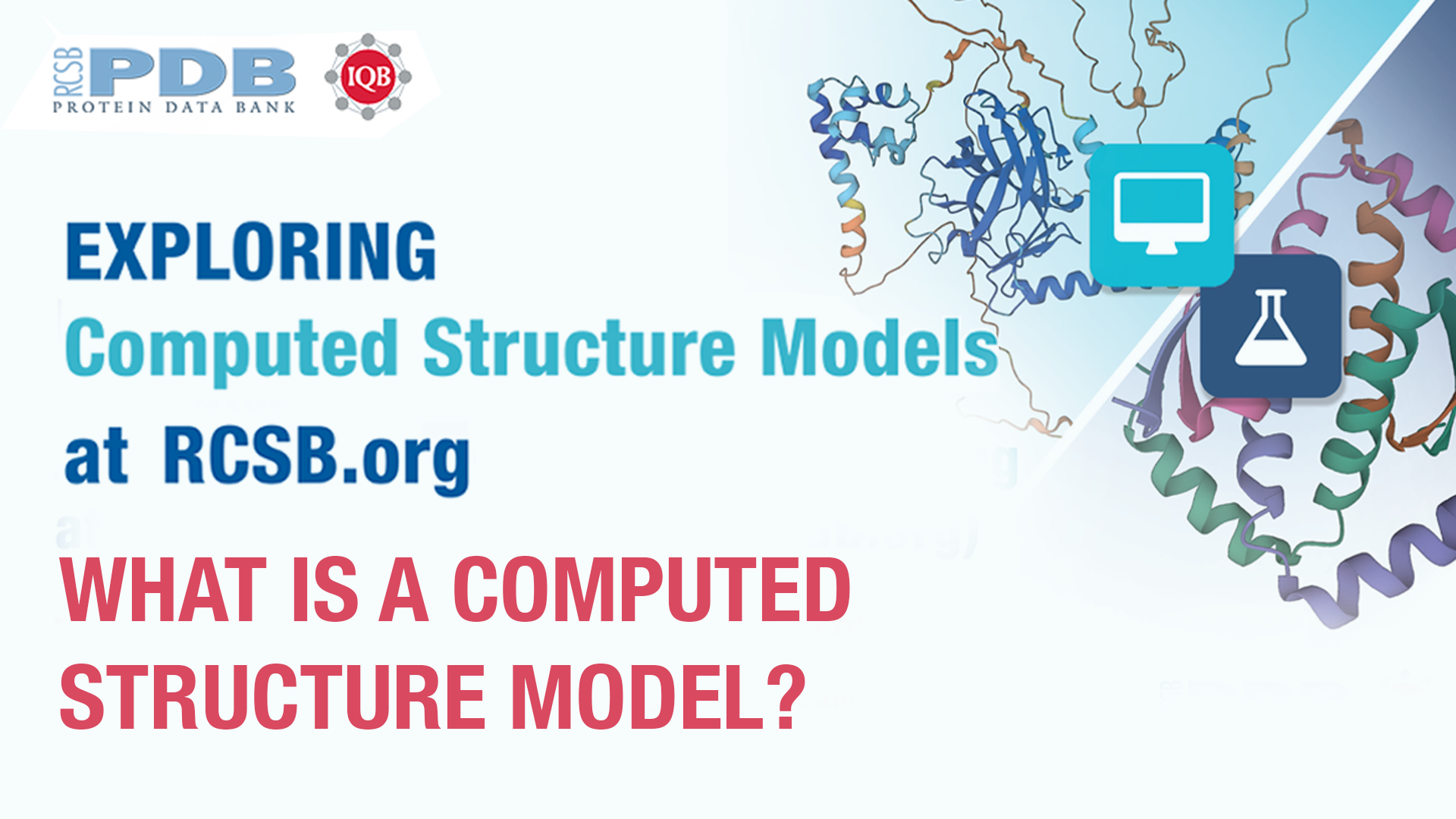 What is in a Computed Structure Model? Meet AlphaFold and RoseTTAFold
Brinda Vallat
Scientific Software Developer/PDB-Dev Representative and ModelCIF Manager
How do I find models? Simple Searching Case Study and intro to Structure Summary Pages
Shuchismita Dutta
Scientific Educational Development Lead and Documentation Lead
Advanced Searching, Group Summary Pages, and 1D-3D Tool
Joan Segura
Scientific Software Developer, RCSB PDB/UCSD
Computed Structure Models: Confidence Levels in 3D Predictions
Chenghua Shao
Scientific Software Developer/KPI Evaluator, RCSB PDB/Rutgers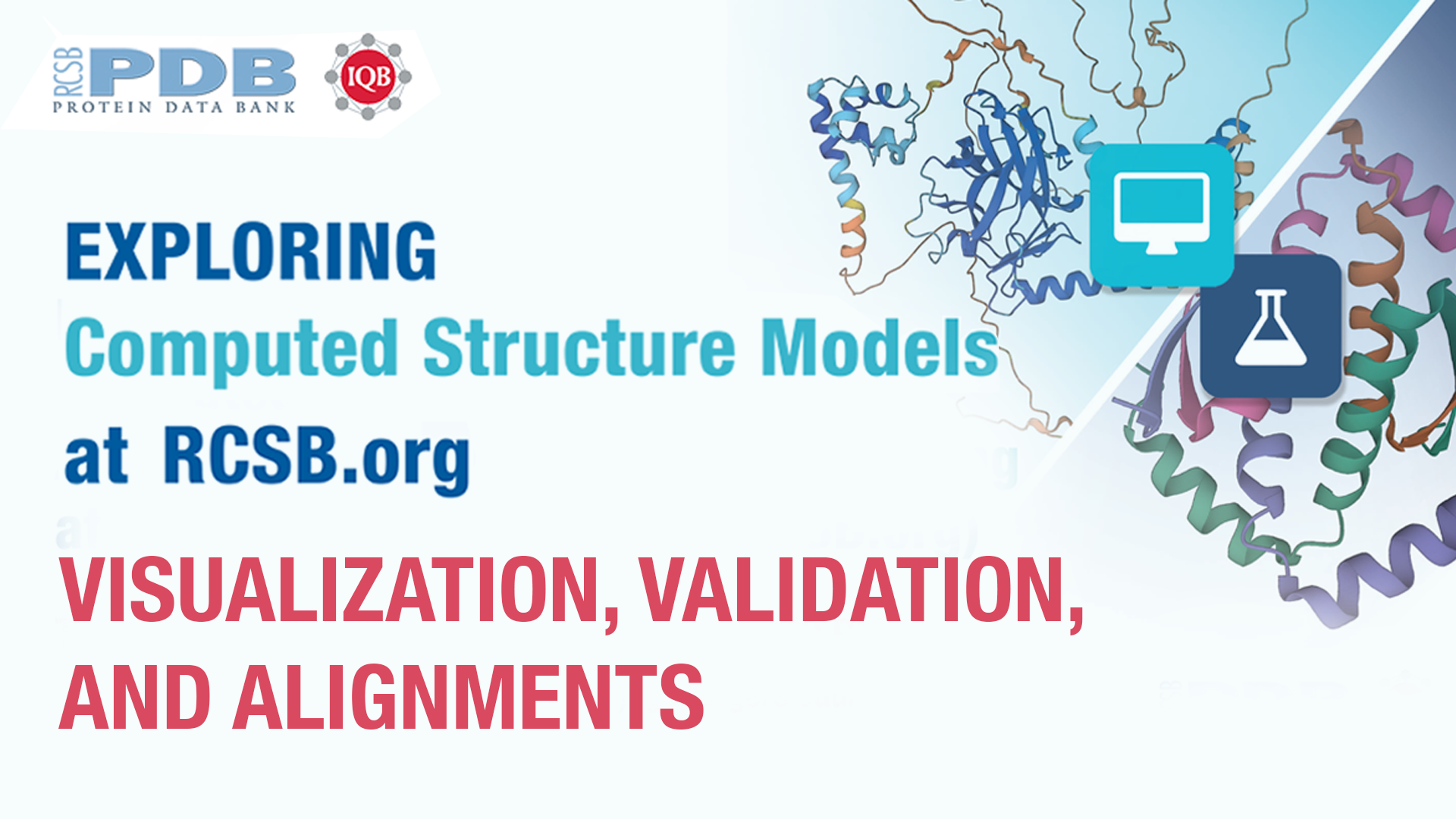 Computed Structure Models: Visualization, Validation, and Alignments
Sebastian Bittrich
Scientific Software Developer, RCSB PDB/UCSD