Easily Build Advanced Searches
05/30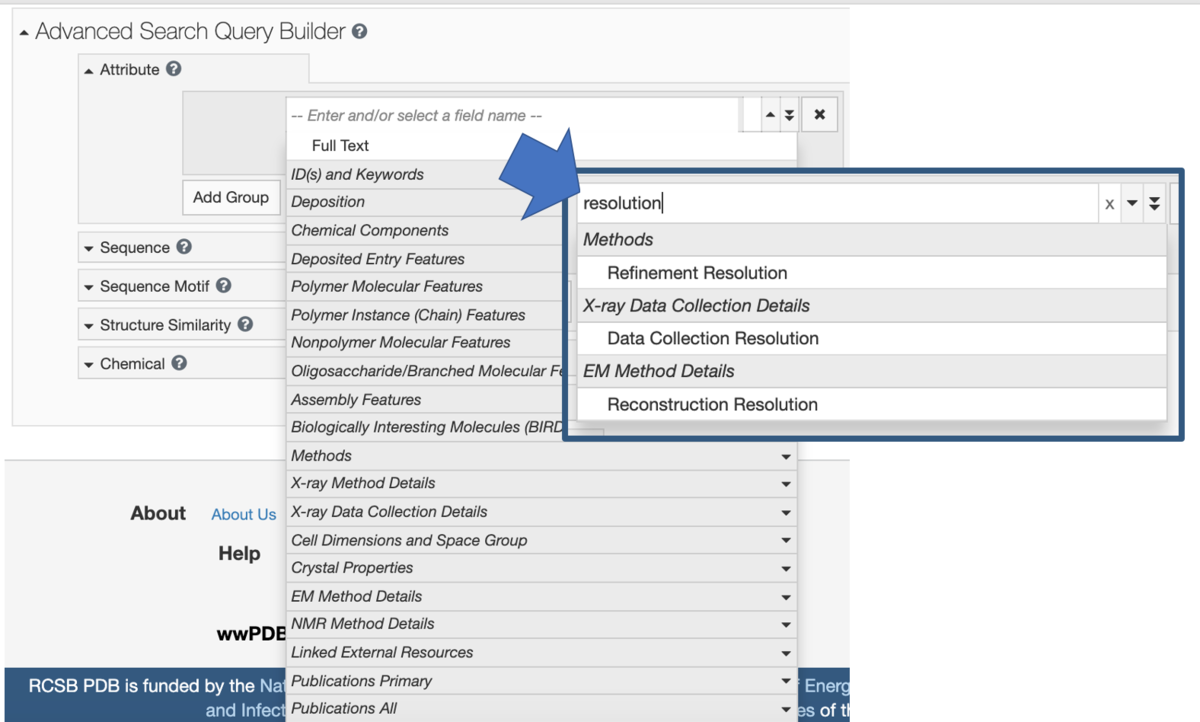 Entering the word
resolution
highlights the related attributes that can be searched.
Use Advanced Search>Attribute Search to query specific fields in the database or to perform a full-text query across all fields.
The database maintains a long list of attribute fields. Users can browse the pull-down menu of options, or search to find relevant categories. For example, type resolution to find the corresponding database attributes that can be queried.
Advanced Search Query Builder can be used combine these Attribute Searches with other types of searches using Boolean operators (AND/OR/NOT):
Sequence searching: based on a FASTA sequence (with E-value or % Identity cutoffs);
Sequence Motif searching: find short sequence patterns in PDB structure FASTA sequences using Simple, PROSITE, or RegEx syntax
Structure Similarity searching: based on an existing Chain or Assembly of a PDB structure
Chemical Search: find chemical components by Formula or descriptor
---
Past news and events have been reported at the RCSB PDB website and past Newsletters.